Pathways
You will probably come along to Linlithgow Speakers Toastmaster Club because you would like to become a more confident and effective speaker.  On that journey, you will also develop the skills of leadership.  This is because great leaders are also great communicators.  The two go hand in hand.
The formal part of any Toastmaster club is the online training.  This is called Pathways and there are 11 paths to choose from.  You decide which of the 11 Paths will suit you best (although there is a quiz to get you started).
Some paths have a greater emphasis on different aspects – public speaking, leadership, strategy to name a few.  These are all skills which are in demand in the modern workplace.  You can focus on speaking or humour if you just want to develop your speaking skills.
Each path consists of about 15 projects (not all include speeches) and they are organised into 5 Levels.  Each level builds up your skills and the projects become progressively more demanding.  Some projects are compulsory for your path and others are chosen from a list of many.  You go at your own pace.
Levels
Here is a summary of a Path and its levels:
LEVEL 1 – An ice-breaker to introduce yourself followed by 3 more speeches and an evaluation.
LEVEL 2 – An introduction to mentoring plus training on your Communication and / or Leadership style.
LEVEL 3 – Learn more speaking skills (via 2 elective projects) plus a project connected with your Path.
LEVEL 4 – An elective focussed around doing something for others plus a project connected with your Path, more involved than in Level 3.
LEVEL 5 – Diverse higher level projects – one elective and one compulsory project depending on Path.
You will have plenty of opportunities to carry out your project in a Club meeting – see here for how a meeting runs.
The advanced projects include helping to run the club on the committee, helping to organise projects such as speech contests, or presenting information to the club members. As the club is run by members for members, we need volunteers to do these tasks. You decide which you want to do and you are not forced to do any of them, so don't worry if you have a busy lifestyle and can't fit them in.
For more information, please see the Toastmasters International website here.
Feedback
A key aspect of the public speaking courses on offer at Linlithgow Speakers is feedback.
Feedback from your evaluators.  Every speech has a verbal evaluation as well as written.  You will receive written evaluations for your leadership projects.  Find out more about evaluations here.
Feedback from your mentor and fellow members.  Just ask and someone will let you know how you did.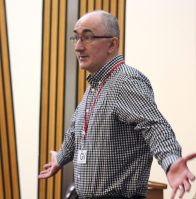 Some of the projects teach you how to put a winning speech together and deliver it in an inspiring way!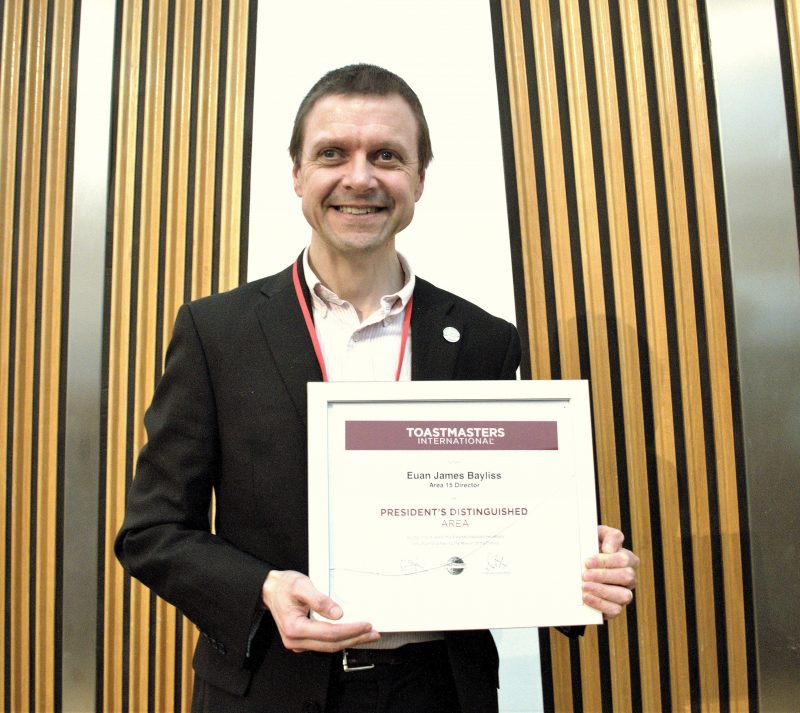 Some projects help you develop leadership skills, often without even knowing you are doing so – you are just "helping out".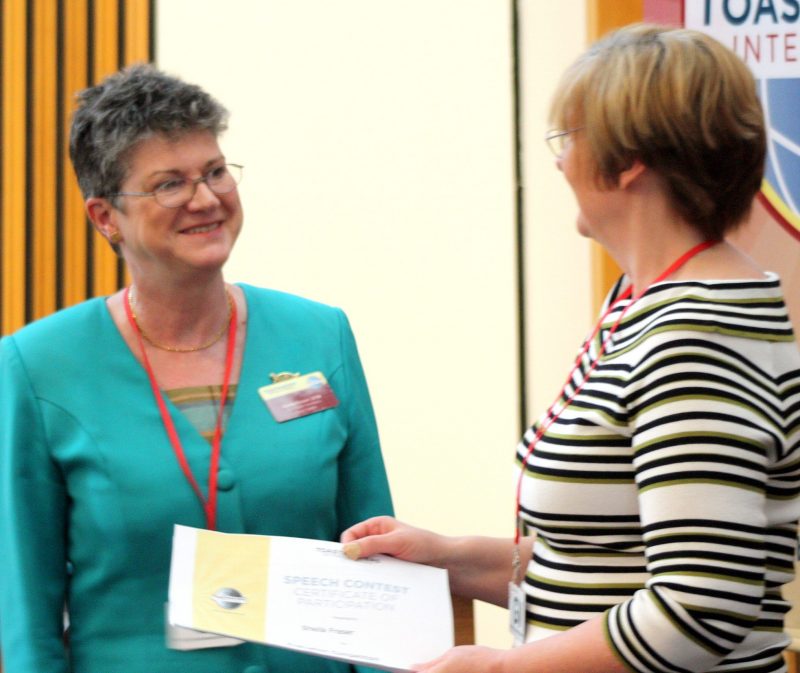 Gaining feedback and recognition for your achievements gives you confidence and also lets you see where you can improve.